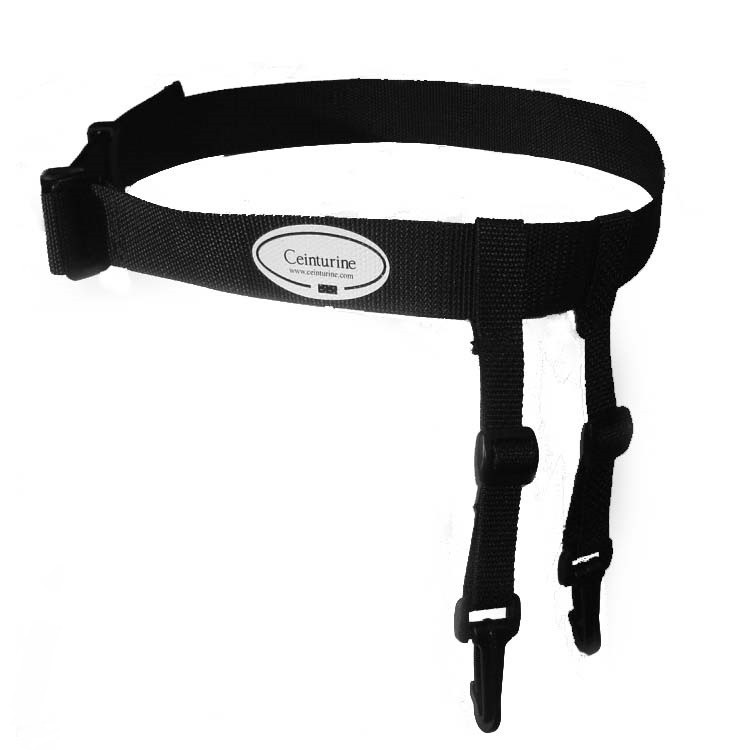 Universal belt Ceinturine

Designed to support the weight of a urinary bag, the universal belt Ceinturine is made of resistant, sustainable and washable materials. It is extremely light, comfortable and easy to adjust. It is adaptable to all types of urinary bags. Ceinturine is equally convenient for right or left handed people. Since the urinary bag is constantly supported, draining becomes a child's play. Gone are the worries and concerns associated with carrying a urinary bag because with the universal belt Ceinturine, you are finally supported!
This product was designed and made in Quebec.
* note: patent pending



Choose the right size for you here